Press release: AXS INGENIERIE takes its first step into the international market by concluding a contract with MARSA MAROC
AXS INGENIERIE was recently entrusted with the mission of assessing the ageing and fatigue of MARSA MAROC's heavy lifting equipment in the port of Casablanca. This engineering study is first of its kind on the Moroccan territory. The contract that was signed in July 2018 by both parties confirms AXS INGENIERIE's success on the international level.
AXS INGENIERIE is an engineering company specialized in heavy lifting equipment. In July 10th 2018, it successfully concluded its first major contract in Morocco, concerning an assessment of integrity and ageing of heavy lifting machines that are exploited by MARSA MAROC.
The assessment of 19 heavy lifting machines

The fleet of heavy lifting cranes of Casablanca's port will be assessed by AXS INGENIERIE by following an approved method that has been used in the entirety of French ports since the beginning of the 2000s, but never was used in Morocco which makes it a first of its kind.

The goal of this study is to identify the critical structural and mechanical elements of the lifting equipment, and to determine its remaining duty lifetime, in order to schedule a technical monitoring program for these operating cranes.
In order to ensure the continuity of operations for the 13 harbor cranes, and the 6 STS cranes, MARSA MAROC will receive in 2019 a complete report on the current state of each lifting machine, and also its periodical monitoring program that will complete the maintenance that has already been done.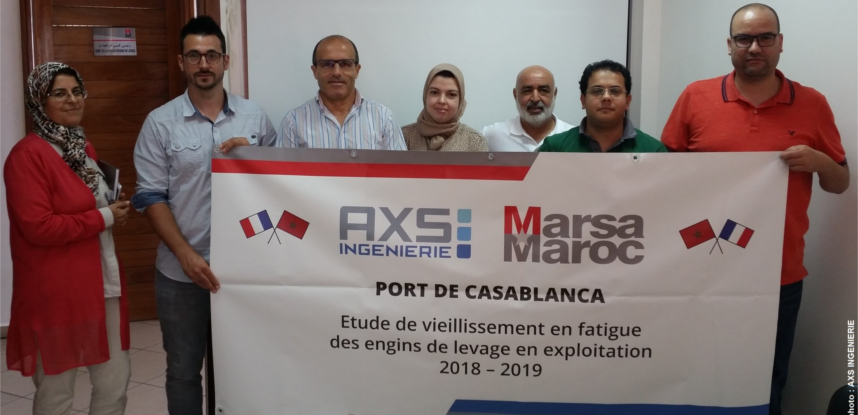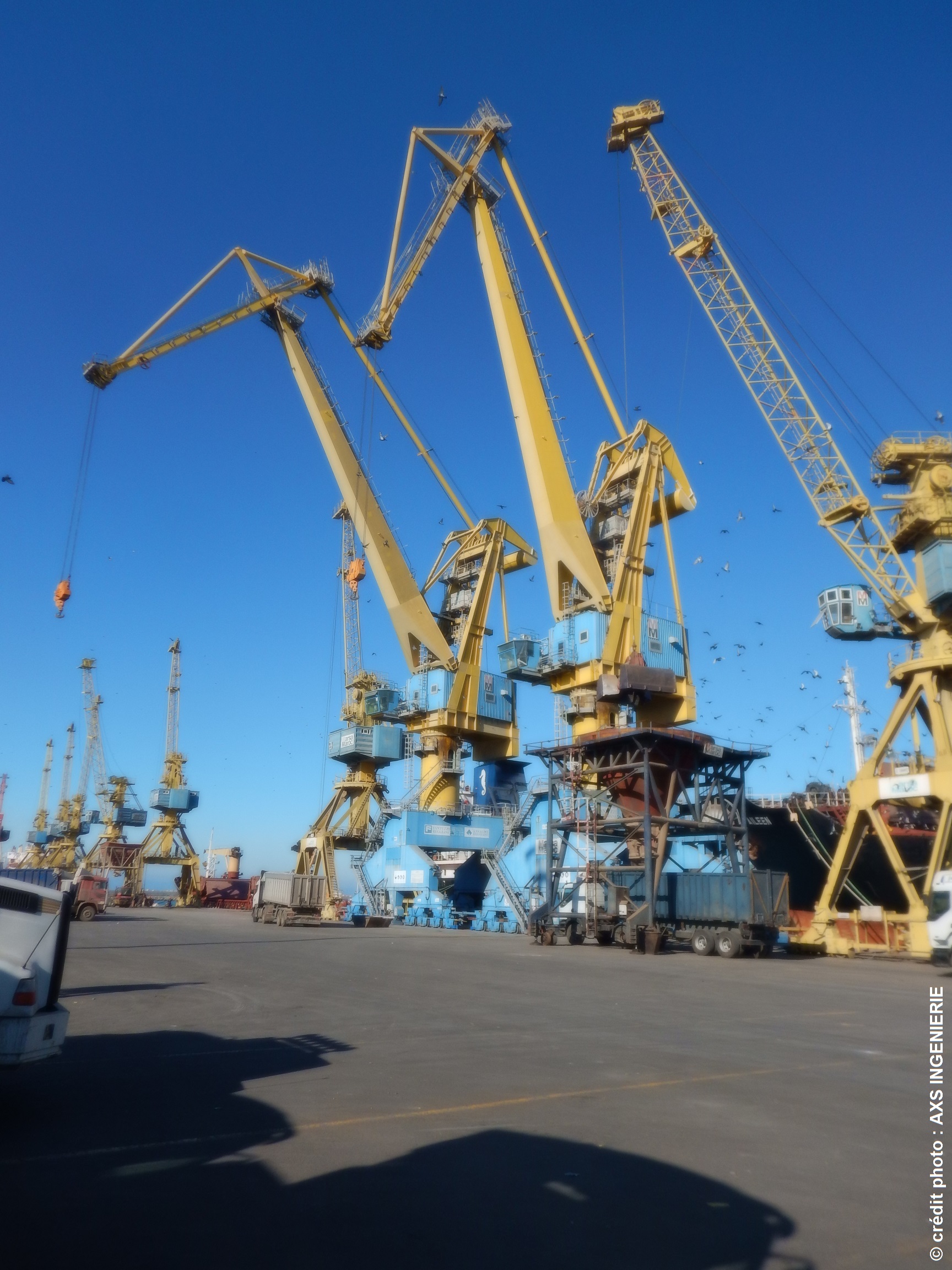 Accident and risk prevention
AXS INGENIERIE uses assessment of integrity as a means of preventing the risk of accidents that are due to mechanical and structural fatigue in heavy lifting equipment: « Since the 1998 accident in Le Havre, this method was invented and executed in all the French ports. The results are conclusive. This is now an expertise method that is heavily conducted by AXS INGENIERIE for its clients with more than 65 harbor cranes, STS cranes, and overhead cranes assessed in 2018 », says Fouad ELBAROUDI, the founder and CEO of AXS INGENIERIE.
About AXS INGENIERIE:
Founded in 2001, AXS INGENIERIE is an engineering company specialized in heavy lifting equipment in the industrial and maritime sector. With its 30 years of experience, the company develops services of technical expertise, studies and calculations that meet the requirements of port operators, industrial companies, or national defense institutions. AXS INGENIERIE is growing at an exponential rate and plans to recruit more talent, as it has seen its turnover grow by 20% since 2016.
About MARSA MAROC:
MARSA MAROC is the lead operator of port terminals in Morocco with 9 operated ports currently. Since its foundation in 2006, MARSA MAROC has been committed to developing the growing sector of logistics in Morocco. The port of Casablanca comes in the top of the ladder, as it represents more than the third of MARSA MAROC's global traffic.
Contacts:
AXS INGENIERIE SARL
Mr. Fouad ELBAROUDI
CEO – Founder
Marsa MAROC S.A.


Headquarter:
3 rue Saint-Nicolas,
BP41264
76068 Le Havre Cedex
France
Headquarter:
175, Bd Zerktouni
Casablanca
Marocco

Phone: +33 (0)2 35 26 61 12
Email: commercial@axsing.com
Website: www.axsing.com
Phone: +212 (0)522 23 23 24
Website: www.marsamaroc.co.ma